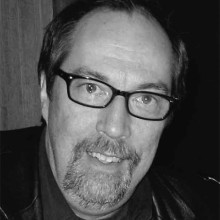 William Faulkner, BS, RT (R)(MR)(CT), FSMRT, MRSO
Bill Faulkner has been working as an independent consultant through his own company, William Faulkner & Associates, providing MRI and CT education as well as MRI safety and clinical operations consulting for over 20 years. Clients include health care facilities, and medical companies such as GE, Philips, Siemens, Aspect Imaging, Invivo, Medtronic, Bracco Diagnostics and Metrasens. He has been teaching and lecturing on MRI for over 25 years. He is an active member and Fellow of the SMRT; serving as the first president. He is a founding board member of the American Board of Magnetic Resonance Safety (ABMRS), currently serving as Secretary-Treasurer of the ABMRS and is a credentialed MR Safety Officer. Bill is the author of "Rad Techs Guide to MRI: Basic Physics, Instrumentation and Quality Control". He is the co-author of "Review Questions for MRI" and a contributing author for "MRI for Technologists", "Handbook for MRI", and the first edition of "The Physics of Clinical MR Taught Through Images".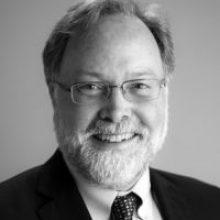 Dr. Howard A. Rowley is a professor of Radiology, Neurology, and Neurosurgery; Chief of Neurological MRI; and the Joseph F. Sackett Professor of Radiology at the University of Wisconsin School of Medicine and Public Health. He obtained his MA and MD degrees from Washington University in St. Louis, and multi-specialty training at the University of California, San Francisco. He is board-certified and active in the disciplines of neurology, radiology, and neuroradiology. Dr. Rowley is internationally recognized for his contributions to stroke trials, dementia research, and advanced imaging techniques. He is first past president of the American Society of Neuroradiology (ASNR). Dr. Rowley has received multiple outstanding speaker awards for his lectures and webcasts covering a wide range of neuroradiology topics.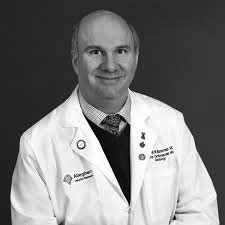 Dr. Biederman specializes in preventative cardiology, nuclear cardiology, echocardiography, cardiomyopathies, and congestive heart failure.  He is the director of cardiac MRI at Allegheny General Hospital and certified in cardiovascular MRI. 
Dr. Biederman earned his degree at the Medical University of South Carolina in Charleston and completed his residency and a research fellowship at the University of Alabama at Birmingham. 
He went on to gain additional training and expertise during his cardiology fellowship at the Hershey Medical Center, Pennsylvania State University, Hershey, Pennsylvania. 
Dr. Biederman was named one of Pittsburgh Magazine's "Best Doctors" in 2019.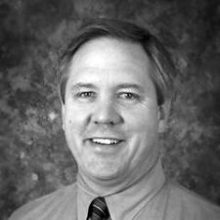 Dr. David Enterline, MD is a Neuroradiology Specialist in Durham, NC, and has over 40 years of experience in the medical field. He graduated from the University Of North Carolina School Of Medicine medical school in 1982. He is affiliated with Duke University Hospital.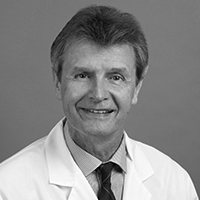 Dr. J. Paul Finn, professor of radiological sciences and medicine in the David Geffen School of Medicine at UCLA, was inducted into the College of Fellows of the American Institute for Medical and Biological Engineering. 
Finn was recognized for contributions to magnetic resonance imaging of the heart and blood vessels, four-dimensional MRI in children and remotely controlled MRI. The ceremony took place at the National Academy of Sciences in Washington, D.C., in March.
Finn is a past president and senior fellow of the International Society for Magnetic Resonance in Medicine and an honorary fellow of the Royal College of Surgeons in Ireland.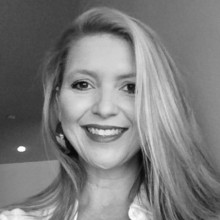 Kristan Harrington, MBA, RT, (R)(MR), MRSO
Kristan has been working with William Faulkner & Associates for over 10 years providing both MRI educational and operational consulting services. She has spoken at conferences nationally and internationally for MTMI, Northwest Imaging Forums, Siemens Medical Systems, Bracco Diagnostics and Medtronic. She has extensive experience as an MRI educator holding positions with Philips Medical Systems, Rush University and Emory University in Atlanta. Kristan graduated from Emory University with her Bachelor's degree in Medical Science Education in 1997 With Honors and her Associate's in Radiology Technology in 1996. She received her Master's in Business Administration in 2010. Kristan is a credentialed MR Safety Officer (MRSO) and a board member of the American Board of Magnetic Resonance Safety (ABMRS)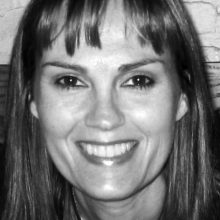 Vera Kimbrell, BSRT(R)(MR)
Vera Kimbrell, BSRT(R)(MR), of the Department of Radiology, was selected for the Crues Kressel Award by the Society for Magnetic Resonance Technologists (SMRT) in honor of her outstanding contributions to the education of technologists and radiographers locally, nationally and internationally.
Kimbrell has been a member of the SMRT since 2002 and currently serves as chair of the SMRT Safety Committee; she is also active in the society's RCEEM Committee, Signals Newsletter Committee and Education Committee. As a member of the Policy Board – and having previously served as secretary and president – she has endeavored to advocate for MRI technologists and the SMRT in every avenue of the health care industry, particularly in the area of MRI safety.
Over the course of her career, Kimbrell has traveled extensively to provide quality MRI education and promote professionalism. In her role at the Brigham as an MRI technologist and clinical educator in MR, Kimbrell manages protocols and trains staff on new applications. In addition to her work at BWH, she is an adjunct professor in MR at Massachusetts College of Pharmacy and Health Sciences.
The SMRT, a section of the International Society for Magnetic Resonance in Medicine (ISMRM), is the leading nonprofit organization that provides an international forum for education, information and research in magnetic resonance for radiographers and technologists throughout the world.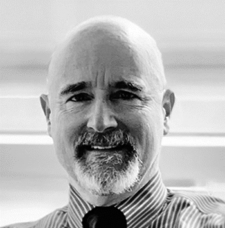 Jeffrey H. Maki, MD, PhD, FSCBTMR
Professor of Radiology
Chief of Abdominal Imaging
University of Colorado Anschutz Medical Campus
Denver, Colorado
Dr. Maki received his medical degree and his Ph.D. in bioengineering from Duke University School of Medicine and went on to complete a residency in Diagnostic Radiology and a Fellowship in Cross-Sectional Imaging at the University of Michigan. He has published numerous articles in peer-reviewed journals and has lectured by invitation across the country.
Dr. Maki serves as a dedicated educator and mentor for post-doctoral fellows, medical students, residents, and abdominal imaging fellows alike. In 2003, he became the division director for body MR. In addition to his teaching responsibilities, Dr. Maki has several ongoing research projects and has a special interest in contrast agents, MR angiography, and imaging of atherosclerotic disease.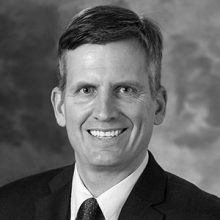 Dr. Vigen is a Senior Scientist in the Department of Radiology, in the School of Medicine and Public Health at the University of Wisconsin-Madison. He completed a B.A. in Physics at Gustavus Adolphus College, prior to working towards his M.S. and Ph.D. in Medical Physics at the University of Wisconsin-Madison under the direction of Dr. Charles Mistretta, working in Magnetic Resonance Angiography. He worked as a postdoctoral fellow at Stanford University with Dr. Kim Butts Pauly, developing methods for Interventional MRI. He is certified by the American Board of Medical Physics (ABMP) in Magnetic Resonance Imaging Physics.
Dr. Vigen has been a scientist at UW-Madison since 2003, providing clinical MRI physics service, and working with multiple collaborators in the areas of Magnetic Resonance Angiography, Cardiac MRI, Intraoperative MRI, Neuro MRI, and more; to develop, translate, and implement novel MRI methods for clinical imaging. He leads the physics component of the QA/QC program for MRI in the UW Health system and provides a leading role in ensuring MRI safety. Dr. Vigen also contributes to the Department of Medical Physics' Imaging Physics Residency Program; providing instruction in clinical MRI Physics.
Subscribe To Our Newsletter
Subscribe to receive info on our latest news and episodes